This store requires javascript to be enabled for some features to work correctly.
Say bye to frizz
Curls products contain Avocado, which is rich in natural saturated and non-saturated oils (the good fats!) and it helps moisturize curls to avoid frizz.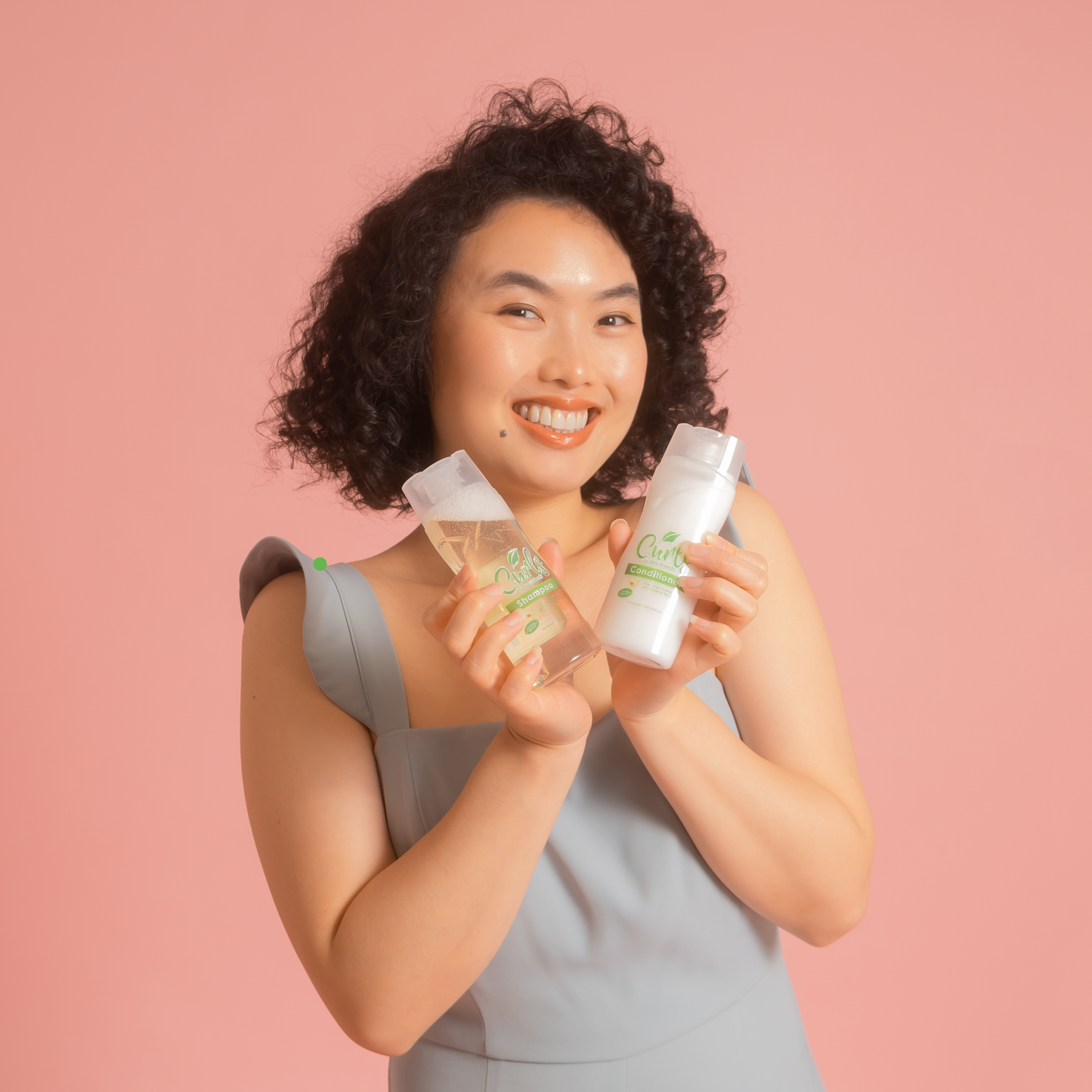 Cleansing without drying
Curls products are sulfate-free, which means they don't contain harsh cleansing agents! Our products have Tea Tree which is a natural antibacterial agent that removes dirt and helps prevent dandruff and build-up—all without drying your curls!
Curl-approved
All ingredients in our products are CGM-approved (don't know what CGM is? Click here!)
Testimonials
I was looking for ways to improve the hair of my 5-year-old daughter when I came across a vlog that reviewed Curls' products. I bought the conditioner right away from this website and tried it on my daughter's hair. The smell was incredible, and Drei's curl improved dramatically in less than a month. The product is extremely gentle and suitable for use by children.

Zyianne D.

This is a perfect mild shampoo for your curls! Shampoo-ing my curls 2x a week, and it helped me to wash away the product build up, also IT DOESN'T DRY MY CURLS compared to other low-poo which are too strong.

Jannie

It smells really good on my hair, and it keeps my hair hydrated even if I do not apply it everyday. I only use this twice or thrice a week, but my hair feels hydrated and fresh everyday.

Cheyenne
From the blog
Curls by Zenutrients is a proudly local brand whose products are all CGM-approved. Today, we'll be telling you all about what Curls is, and a cheat sheet...
With every big change, there's a period of adjustment—your new hair routine is no exception. We know it can be a bit daunting, so here...