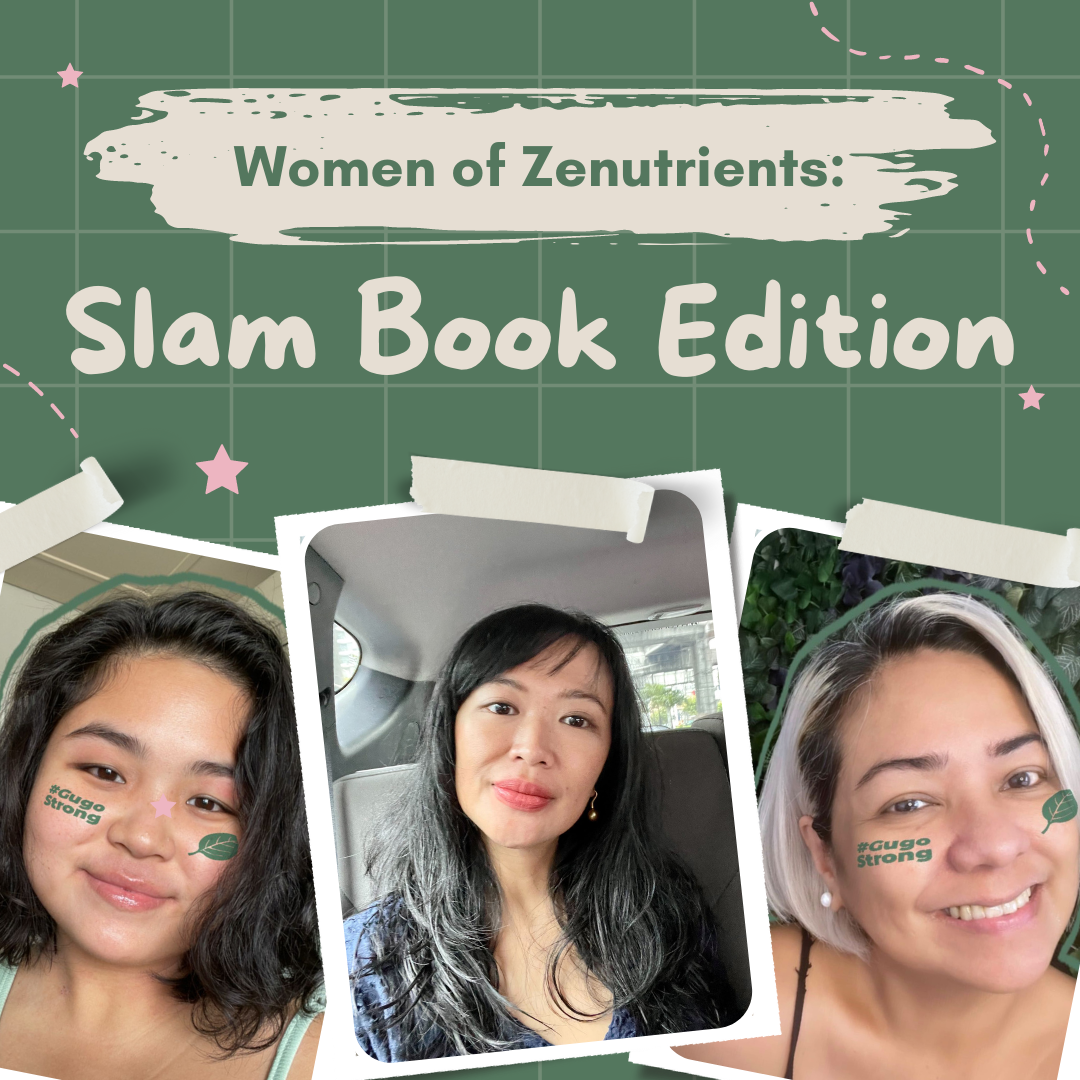 Women of Zenutrients: Slam Book Edition
It's true—6 out of the 7 people in top management at Zenutrients are women! For Women's Month, we created a slam book for all the women on the Zenutrients team. Check it out!
It's true—6 out of the 7 people in top management at Zenutrients are women!
And it's not surprising. Women are progressing, taking risks, and defying the odds in the workplace and everywhere you look.
For Women's Month, we had the women of our Zenutrients team answer a few questions on our very own slam book! They tell us about their favorite part about being a woman, celebrity crushes, and valuable tips to young women professionals you wouldn't want to miss. Talk about a flashback to grade school!
We hope you have as much fun getting to know them as we did!
Angela - President
Midz - Head of Modern Trade
Jackie - Production Manager
Joanna - Head of eCommerce
Aiza - Area Sales Manager
Connie - Operations Head
Jamie - Group Finance Manager
And that's just some of it! We hope you were able to enjoy getting to know some of the women leaders of Zenutrients through our slam book while reading through wonderful pieces of advice for today's rising women. Stay tuned to our Instagram page to see the full slam book of all the women on the team with more pieces of advice for young women!
Our Gifts For Her collection is dedicated to all of the amazing women around the world. Treat yourself and save 20% off the collection this March 13 to 15 only on https://www.zenutrients.com.ph
Let's continue to rise up and show that we are capable and powerful even if it's not Women's Month. Together, we can make it even further!
How about you? What's your advice to young women who are just starting out? Comment down below!