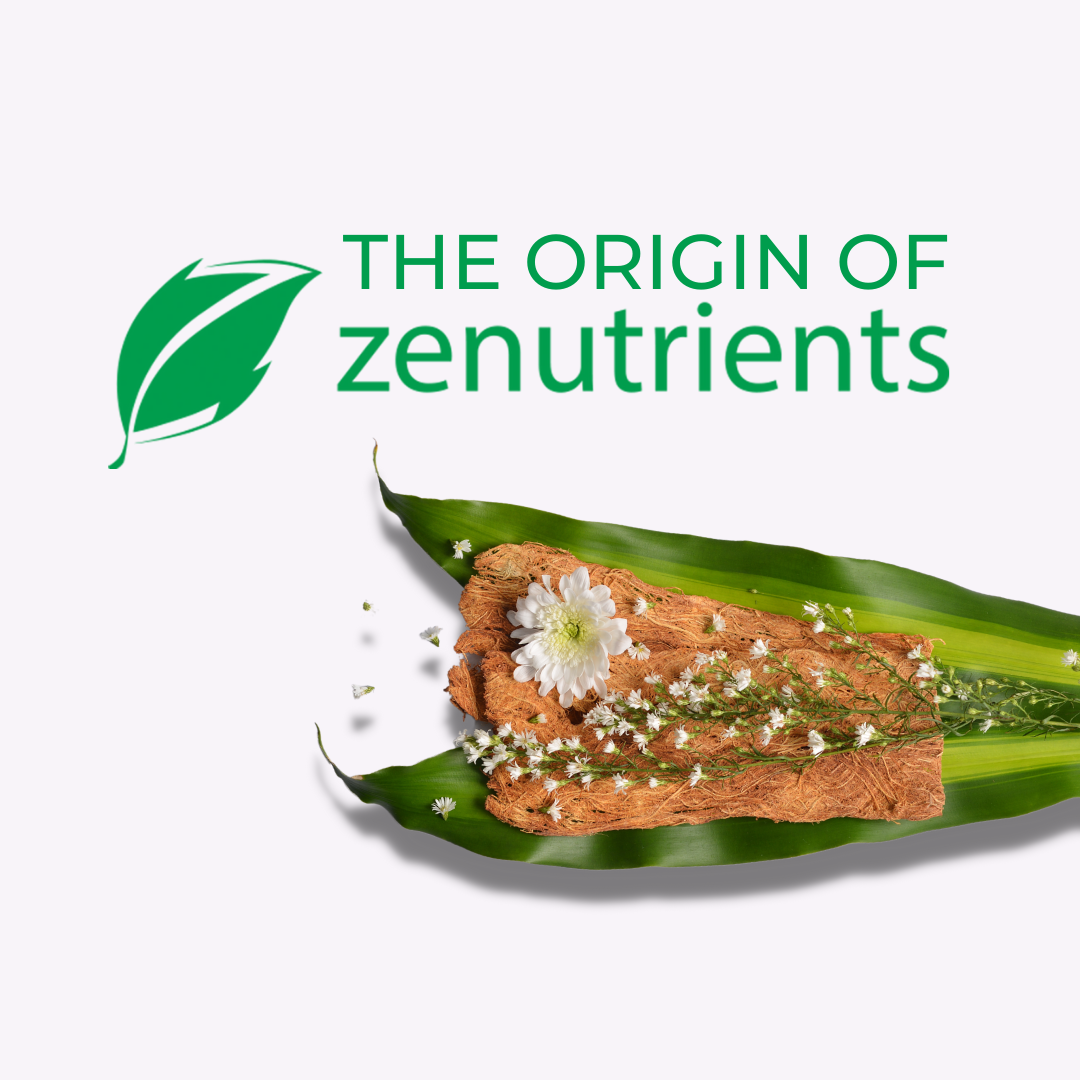 The Origin of Zenutrients
As Zenutrients enters its tenth year of honest, natural beauty, it would be apt to look back at its origins and humble beginnings. 
As Zenutrients enters its tenth year of honest, natural beauty, it would be apt to look back at its origins and humble beginnings. 
Like any worthy undertaking, Zenutrients was built out of the need to solve a problem and a desire for something more, particularly in the beauty and wellness industry. It started with four partners who found an opportunity and grabbed it. 
Three former multinational FMCG practitioners and one banking professional took a leap of faith when they discovered a quaint kiosk in Legazpi Market. The stall offered a small selection of all-natural beauty and wellness products that were originally created to soothe the owner's children's psoriasis. The four partners had a vision for the small business, which lined up perfectly with the original owner's plans to let go of the stall. 
Admittedly, Zenutrients started out as a company that wanted to be the Filipino version of international, natural beauty brands. Since clean beauty wasn't as widely known as it is today, the partners figured that they could mirror foreign brands to introduce the concept to the local scene. 
For a good couple of years, the strategy worked wonderfully. At the time, Zenutrients had grown to about 60 kiosks all over the country—they were doing well and there was no pressing reason to switch things up. But in true Zenutrients fashion, the partners simply had an itch to go further and expand. That's when they decided to reroute and move past the goal of merely being a local version of an international brand. 
"Kiosks were good, and we still have them. But we wanted to reach more people and make natural [products] mainstream. We want to be global," said Zenutrients President, Angela Dinglasan. 
They knew that it was time to make a real mark in the industry and get serious about being available everywhere. The team then took a look at major companies and brands, and noticed something in common—they all had an iconic product. For instance, if you hear Ligo, you'll think sardines; if you hear Lucky Me, your mind goes to pancit canton. 
And that was how Gugo became an unmistakable symbol of Zenutrients. According to Angela, the secret behind their multichannel success was the anchor that Gugo provided; Gugo became the brand's big thing that got people hooked and kept them coming. 
So in addition to kiosks, Zenutrients began to enter the likes of Watsons, Robinsons, and eventually eCommerce giants such as Shopee, Lazada, and several others. 
Over 10 eCommerce platforms and 25 physical stores later, Zenutrients shows no sign of stopping. The brand continues to innovate and offer new products that remain loyal to its ethos. Their why has expanded from introducing Filipinos to natural and organic products, to advocating for clean beauty.
For Zenutrients, clean beauty means delivering goodness from inside and outside the bottle. Angela says, "When you use your shampoo and it goes down the drain, you don't have to worry. Even if I just wash my hands, there was a part of wellness in it." The brand believes in making the most out of locally produced ingredients that allow people of all skin types and sensitivities to enjoy fuss-free self-care.
When asked about the thought process behind offering something new, Angela simply said, 
Ten years of clean beauty has brought Zenutrients here. The brand has proven to be far more than a local, more accessible option to Filipinos; instead, it stands tall as a true and unique presence in the beauty and wellness scene.
As Zenutrients looks to the future, it sees endless opportunities to promote natural wellness and self-care, one bottle at a time. As Angela puts it: 
"To create true impact, we wanted to get to that level of volume that creates impact backwards and forwards. Backwards [pertaining to] the farmers and suppliers, and making a real volume difference. Forward [for the] consumers and really addressing their need for a clean, natural solution to hair care."