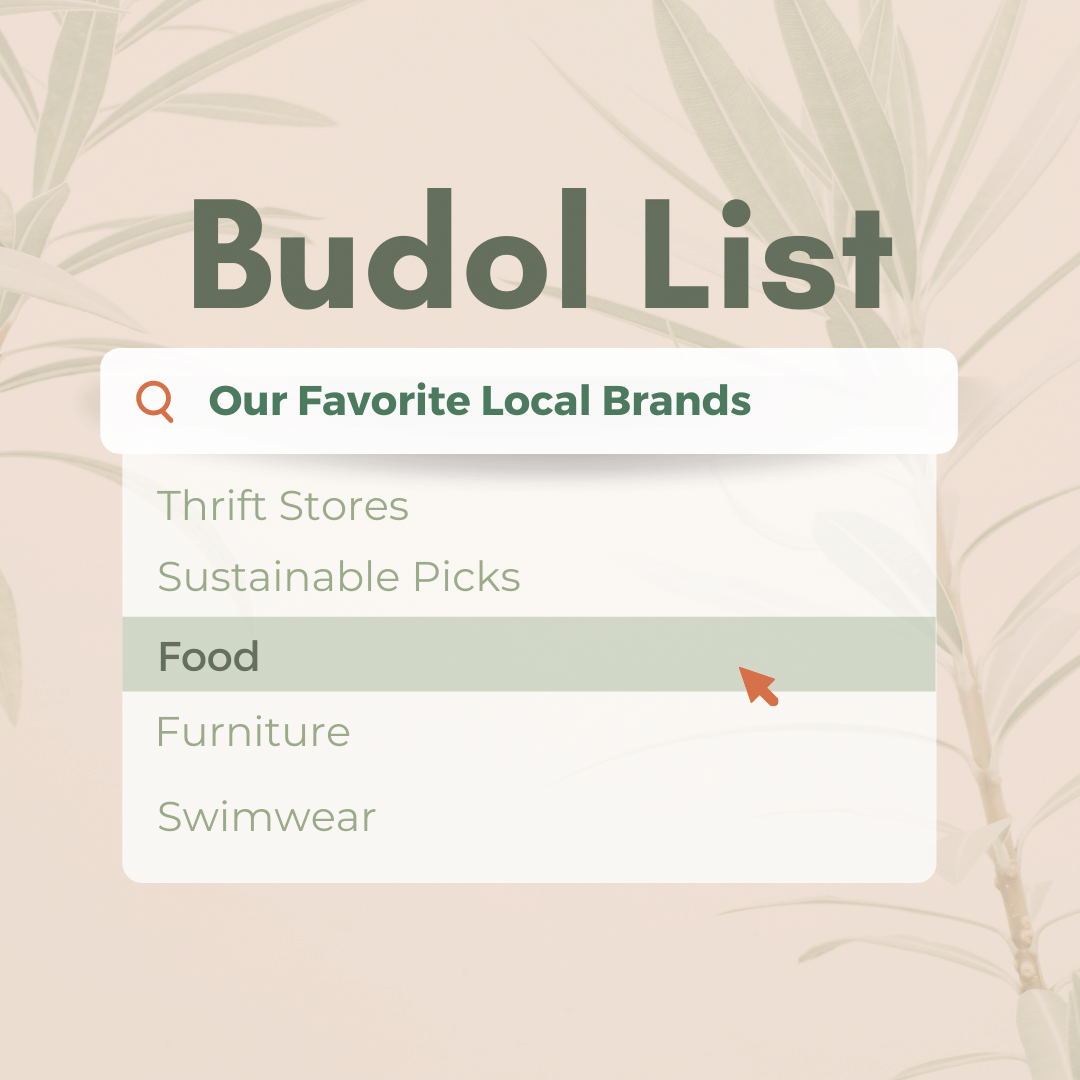 Budol List: Our Favorite Local Brands
We wanted to show some love for our favorite local brands, so we put the spotlight on them this week. Check out our very own budol list and always support local!
As a proudly Filipino company, Zenutrients is part of a large community of local brands that empower Filipinos and showcase the different resources we have at home in the Philippines. With that, we wanted to show some love for these brands and put the spotlight on them this week. There's no better way for us to do that than a budol list! Get your wallets ready 😉
We cover a lot of ground on this one (seriously, we did). So, if you were looking for a budol list, this is the one!
Thrift Stores
While physically going on an ukay spree isn't an option for many of us, online thrift stores have taken center stage for those who want to practice slow fashion and love a vintage look. We could honestly make a whole list just for this category, but here's a peek at our favorites!
Modern Playground Studios (@modernplaygroundph)
If you're looking to add more color to your outfits, look no further. They have unique vibrant button-downs, skirts, blouses, and more. If you're looking for neutrals, they may have something for you over on @modplaycollective!
Wear Kahel (@wearkahel)
Wear Kahel carries curated vintage clothing and upcycled pieces, making them one of a kind. They have pops of color, neutrals, and a mix both in their clothing. You might just find your new favorite top while looking through their special pieces.
Sustainable Picks
When looking for more sustainable options, these shops are our go-to's!
Loop. (@loopstore.ph)
Making the switch to using more eco-friendly items shouldn't be hard, and Loop. thinks so too! They have a really wide range of items, spanning from bathroom essentials to kitchen essentials to pet care to food items. With over 25 brands, they're bound to have something you're looking for.
NANU (@naturesnutrientsph)
NANU carries natural bath and body products! Their products come in the most aesthetically pleasing aluminum bottles that are more than just eye candy. When you order again, you can return the bottles so that they can be reused (and not to mention you get a discount!). They currently carry shampoo, conditioner, body wash, and body lotion in a fresh Spring scent 🌸
Food
We're getting serious, let's talk about food. Here are our top picks for snacks and pastries coming to you!
Veganola PH (@veganolaph)
Veganola advocates for mindful snacking, so it's no wonder that they offer the most delicious and healthy snacks. Their snacks are perfect for anyone on a health kick or looking for a healthier alternative. They have granola, energy bites, nut butters, and our favorite, cassava crisps!
28 Derby Bakery (@28derby)
This bakery is located inside a village, giving them their name. Our must-try item is their croissants! Rainy days like these call for warm and soft bread with coffee or tea. They've got the bread, you get the coffee and tea.
Furniture
Maybe you want to update some furniture in your home, or maybe you just have a space you want to fill up. Look no further, here are our favorite local furniture brands!
Halohalo Home (@halohalo.home)
These woven furniture pieces have distinctly Filipino patterns that can accentuate any space, indoors or outdoors. 
Junk Not Handicrafts (@junknot.ph)
Junk Not upycles plastic waste and turns them into beautifully designed furniture! Aside from being sustainable, most of their pieces are one of a kind and will definitely be a conversation starter for when you have guests over.
Swimwear
The rainy season is definitely here, but we just can't deny ourselves of these swimwear pieces. We're adding these to our cart for the rare sunny days we might be seeing or you know, just swimming while it's raining.
Sew Local PH (@sewlocalph)
This shop makes made to order, premium customized swimwear including bikinis and maillots! With the variety of sizes, styles, and colors, there's bound to be a perfect match for you here.
Float Swimwear (@float_swim)
Float Swimwear carries sizes from XS-3XL, making sure that all sizes are welcome. Their latest collection has unique styles perfect for any body type. Aside from bikinis and maillots, they also carry dresses and robes!
There's a lot more where these came from, so maybe we'll feature more soon? 😉 If we missed any of your favorites, let us know! And show our local brands some love ❤️